WELCOME TO

WIND TURBINE SERVICE
WE ARE A COMPANY WHICH PROVIDES FLEXIBLE AND CUSTOMIZED OPERATIONS
AND MAINTENANCE SUPPORT TO FIT YOUR SPECIFIC NEEDS

---
WIND TURBINE SERVICES team provides flexible and customized operations and maintenance support to fit your specific needs. We offer tiered levels of service offerings ranging from remote monitoring to fully maintaining your plant, as well as a wide range of performance-enhancing upgrades to keep your turbines running smoothly.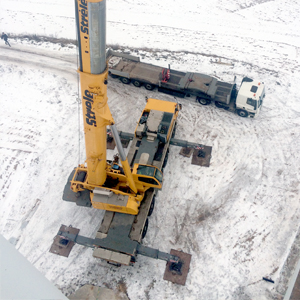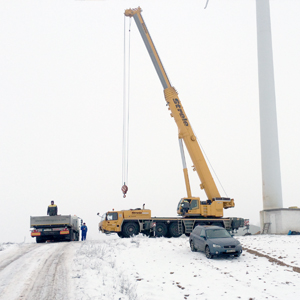 Buy/Sell used wind turbines, supply spare parts, materials and components for operation and maintenance.
In cooperation with oversized freight companies we can ensure you high quality and reliable transport of wind turbine components in all over Europe.
We provide wind turbine installation and dismantling services. We perform commissioning and maintenance works, take care of the technical equipment.
At your request, we will provide monitoring service – remote monitoring of the plant and provide real-time data and status of the running wind power plant.
Oversized, Abnormal load escort/pilot services
On-site drone inspection services
---
REFERENCE & GALLERY
4 x used Enercon E66 turbines
Port of Messolonghi, Greece
---
ENERCON E48
Germany – Lithuania project
---
VESTAS V44
Vestas V44 commissioning and start-up, Jurbarkas dist., Lithuania
---
NEDWIND NW25-250
WTS with it's partner RIPADA, UAB arranged transport of used wind turbine Nedwind NW25-250. The turbine was transported from Skuodas, Lithuania to Lezuza, Spain in the midle of May, 2015
---
CONTACTS
Transportation & Project development
Contact for trade of used wind turbines, transportation and project development
Email: info (eta) windturbineservice.lt
---